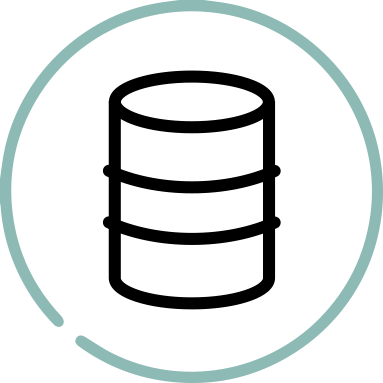 Ecogene capitalizes on our experience in a wide range of industries to bring our clients innovative solutions to waste management* issues. Whether gases, solids or liquids, industrial waste streams represent potential process inefficiencies. "Potential" because some waste streams have been minimized to the point of diminishing returns. However, there are many where more sustainable and economically advantageous approaches can be implemented. In many instances, the magnitude and environmental impact of waste streams can be reduced, at lower operating, maintenance and compliance costs. This is often due to waste management technologies that did not exist or were not commercialized when the waste producing process was deployed.
While waste minimization has been a legal requirement for large quantity hazardous waste generators since the 1980s, recent emphasis on eliminating GHG emissions has resulted in hydrocarbon fuel combustion becoming by far the greatest target of waste minimization efforts. Hydrocarbon fuel combustion for process heating contributes approximately the same amount of GHG in the US as the entire transportation sector combined. There are tremendous opportunities for industrial deployment of green energy generation and storage. This will allow deployment of technologies using this stored green energy to power alternative process heating solutions.
One example of such technologies is thermal plasma for process heating. Thermal plasmas, generated by electrical current (as opposed to hydrocarbon combustion), totally eliminates hydrocarbons and combustion from the heating process, and also thus eliminates the CO2 combustion waste stream. Order of magnitude higher temperatures can be achieved with thermal plasma, with more uniform and efficient heat transfer compared to hydrocarbon combustion. Ecogene can lead your facility through the process of reducing dependence on fossil fuel combustion, as well as minimizing other waste streams.
EHS Permitting & Compliance
EHS regulatory compliance constitutes a framework within which waste management* activities must operate.  Typically, the services we initially provide to clients are a permitting/compliance nature.  Ecogene's extensive expertise includes the following compliance program components:
Clean Water Act Compliance
Stormwater Permitting & Management, Industrial Process Water Pretreatment & Permitting, SPCC Planning & Certification
Clean Air Act Compliance
Construction & Operating Permits, Air Pollution Control & Minimization (Criteria Pollutants, HAPs, GHG, ODS), Monitoring, NSPS & NESHAP Compliance, Chemical Accident Prevention Provisions (Off-Site Consequence Analysis, RMP Submittal, Prevention Program), Emission Inventories
Resource Conservation & Recovery Act Compliance
Solid & Hazardous Waste Assessment, Management* & Engineering
EPCRA, CERCLA, SARA Reporting
Tier II & TRI Reporting, Extremely Hazardous Substances
OSHA
29 CFR 1910 Audits & Compliance Program Development
Understanding today's regulatory landscape and environmental risks is a challenge regarding real estate portfolios and transactions.  Ecogene supports municipal, commercial and industrial property owners through due diligence, site assessments and risk management:
Environmental Impact Assessments
Phase 1 & 2 Environmental Assessments (ASTM E1527 & E1903)
Remedial Investigation & Feasibility Studies
Ecogene personnel have performed site assessments and designed/managed remediation projects at a broad variety of properties.  We work with the leading certified contract laboratories to provide QA/QC meeting any recognized standard.  Our personnel keep up to date on emerging contaminants such as the developing focus on per and polyfluorinated alkyl substances (PFAS).  Our team has performed process source identification/elimination and environmental assessment (soils and groundwater) for this chemically complex group of contaminants. Ecogene field personnel have all completed 40-hour Hazardous Waste Operations (OSHA 1910.120) training & maintain 8-hour annual refresher status.
*Ecogene EHS does not treat, store or dispose of hazardous waste as that term is defined by any state/provincial or local authority, or the USEPA under the Resource Conservation & Recovery Act